Value Consultant, Google, New York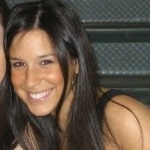 Q: Describe Dynamo Spanish in three words…
A: Engaging, easy, helpful.
Q: What made you start learning Spanish?
A: Desire to brush up on the Spanish I learned in school, as well as become proficient for my time spent living/working in Mexico City.
Q: Why did you choose online classes over face-to-face classes?
A: fits much more easily into my schedule and Nuria came highly recommended. Less likely to cancel when it's a simple Video Conference!
Q: When did you start taking Spanish classes? What was your level of Spanish before starting classes and what is it now?
A: Began in May for 7 weeks.. elementary and now proficient.
Q: What do you like most about online classes?
A: the flexibility and ease and zero travel time involved.
Q: What one thing has helped the most to improve your Spanish fluency?
A: Conversational speaking with Nuria as well as being surrounded by the language when living in Mexico. Now that I'm back in NYC, I'm losing it!
Q: How many classes did it take you to feel confident having a conversation in Spanish?
A: A couple (I had a base beforehand)
Q: Do you feel that learning spanish has helped your career?
A: Yes! I had the opportunity to travel abroad for work.
Q: Would you recommend online Spanish classes and why?
A: Nuria is a wonderful, understanding and patient tutor and online Spanish classes fits very easily into most people's schedule.