We understand that many people are ambivalent about signing up for online Spanish lessons. What if you don't get your money's worth?
In this article, we talk to Alix Braverman, a Value Consultant in Google's New York office. Alix has studied Spanish before, but she reached out to Dynamo Spanish for lessons to keep her skills fresh while living in New York. At the time of our conversation, Alix had been studying with Dynamo Spanish for seven weeks, so we sat down to see what she thinks of her experiences working with us.
Value Consultant, Google, New York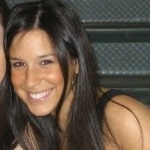 Q: Describe Dynamo Spanish in three words…
A: Engaging, easy, helpful.
Q: What made you start learning Spanish?
A: Desire to brush up on the Spanish I learned in school, as well as become proficient for my time spent living/working in Mexico City.
Q: Why did you choose online classes over face-to-face classes?
A: Fits much more easily into my schedule and Nuria came highly recommended. Less likely to cancel when it's a simple Video Conference!
Q: When did you start taking Spanish classes? What was your level of Spanish before starting classes and what is it now?
A: Began in May [and have studied] for 7 weeks…elementary and now proficient.
Q: What do you like most about online classes?
A: The flexibility and ease and zero travel time involved.
Q: What one thing has helped the most to improve your Spanish fluency?
A: Conversational speaking with Nuria as well as being surrounded by the language when living in Mexico. Now that I'm back in NYC, I'm losing it!
Q: How many classes did it take you to feel confident having a conversation in Spanish?
A: A couple. (I had a base beforehand.)
Q: Do you feel that learning spanish has helped your career?
A: Yes! I had the opportunity to travel abroad for work.
Q: Would you recommend online Spanish classes and why?
A: Nuria is a wonderful, understanding and patient tutor and online Spanish classes fits very easily into most people's schedule.